Accountability offices
The City of Toronto is the sole shareholder of Toronto Community Housing. The relationship between Toronto Community Housing and the city is organized by a policy called the Shareholder Direction. The Shareholder Direction defines the principles, objectives and accountability requirements for Toronto Community Housing. 
The City of Toronto is responsible for all social housing providers in this city. It acts as Service Manager and Program Administrator for all social housing agencies. 
The City administers its Service Manager role through the The Housing Secretariat Division, under the Housing Services Act, 2011.
Ombudsman Toronto 
Ombudsman Toronto is an independent and impartial investigator of complaints and concerns about the City of Toronto and many of its agencies and corporations, including Toronto Community Housing. 
Members of the public may contact Ombudsman Toronto once reasonable efforts have been made to resolve the issue directly. Complaints may be submitted by phone, fax, mail, email, in person or online. 
Ombudsman Toronto's services are free and confidential.  
Learn more about the Ombudsman.
Auditor General
The Auditor General performs independent audits of City of Toronto operations to identify opportunities for improvements and cost savings.  
Learn more about the Auditor General.
Office of the Commissioner of Housing Equity (OCHE)
This office works to ensure that protections exist for seniors (age 59 and older) and vulnerable tenants who have lost their subsidy or face possible eviction for not paying rent. The office is independent of Toronto Community Housing (the Commissioner reports to the board of directors). It is guided by the principles of integrity, impartiality, and independence. 
OCHE, working with TCHC and the City will be sharing more information on the plan for a smooth transition of the Commissioner's role in order to ensure that TCHC tenants continue to benefit from the support and protection that OCHE is known for.
Melanie Martin: Interim Commissioner of Housing Equity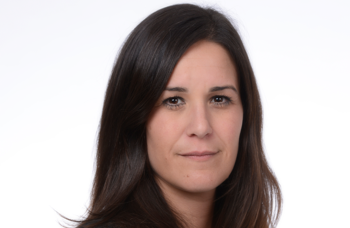 Melanie is a client-focused collaborative leader who brings more than 17 years of experience in social housing. Melanie brings to the role a deep understanding of the legislative and policy framework for Social Housing, as well as the community resources that are available to support clients who are experiencing challenges. Melanie has been with the Office of the Commissioner of Housing Equity (OCHE) since its inception and understands its role as an independent accountability office within TCHC. 
Melanie joined TCHC in 2006, where she held various positions, prior to joining the OCHE team in 2014. During this this time Melanie worked in various TCHC communities, including Jamestown and Lawrence Heights. 
Melanie was a member of the inaugural OCHE team, serving as an Early Resolutions Officer from 2014 to 2017, then in 2017 became Senior Advisor to the Commissioner.  
Melanie holds an Honours B.A. from the University of Toronto with a focus on sociology and criminology.  Prior to joining TCHC Melanie worked with Toronto Employment and Social Services, where her focus was working with vulnerable populations. In addition, she worked with Housing Connections administering the Social Housing waiting list and Housing Allowance programs. 
Melanie is passionate about working with senior and vulnerable populations and is committed to ensuring that the strong foundation of fairness and advocacy at OCHE continues. 
Learn more about the Office of the Commissioner of Housing Equity.