Stop the Bleed
Free training​ 
Knowing how to stop uncontrolled bleeding can help you keep someone alive in an emergency until paramedics arrive. This free two-hour training provides bystanders with the skills and basic tools to stop and manage uncontrolled bleeding. 
Expert instructors from Sunnybrook Hospital will teach you how to 'pack' deep wounds with gauze or fabric, and how to use tourniquets. 
Take advantage of this free course and get certified with the skills to stop uncontrolled bleeding in an emergency and save lives.
Taking part in this course is free. Participants receive a certificate upon completion.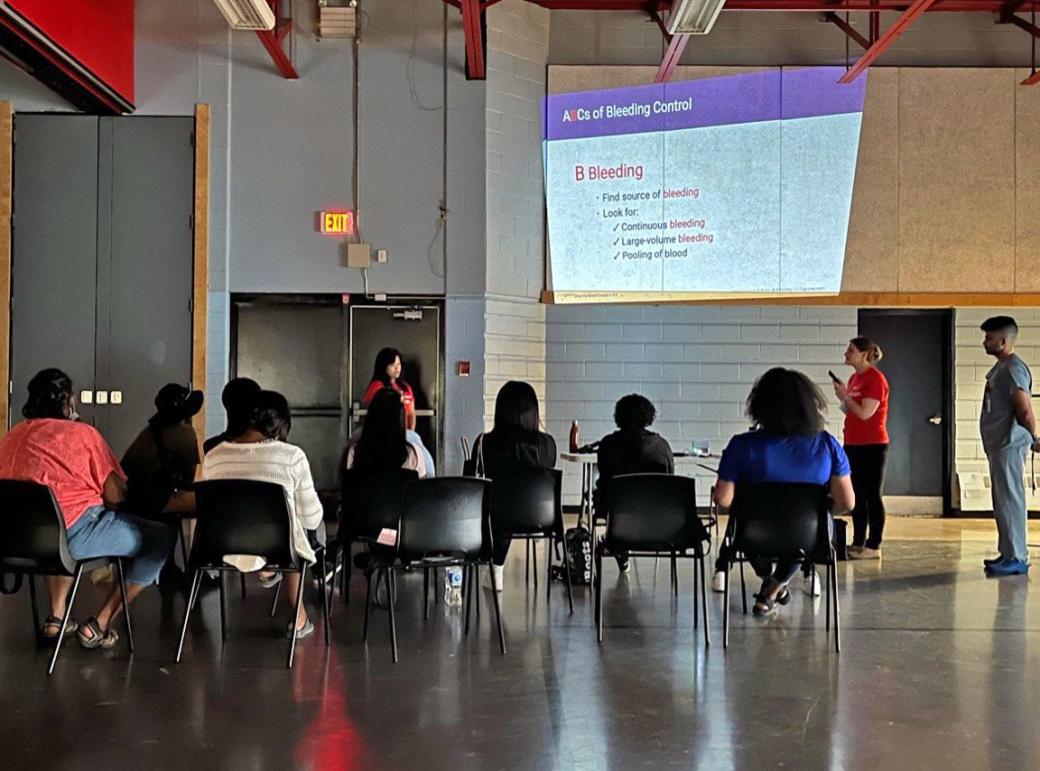 Registration
Please note that registration is currently closed for this course. Future dates and locations will be announced on this page. 
Sign up to receive an email notification when new training sessions are announced.