Reaching out and giving back
A basketball player from the Jane and Finch community uses lessons learned on the court to help others.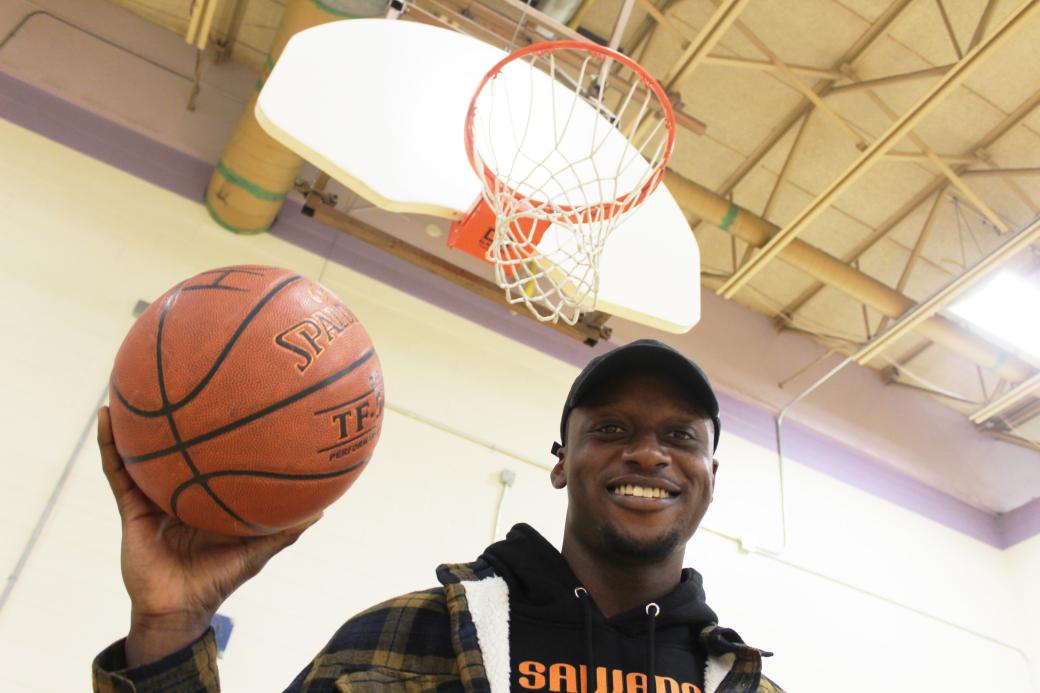 Standing at six-foot-five, Kwasi Adu-Poku has a lot of reach. This is clear when watching him drive to the net at one of his old basketball courts in the heart of the Jane and Finch community. Having been out of the basketball scene for a few years, it really looks like he hasn't missed a step. He hits basket after basket with effortless grace and a bright smile. 
   
Kwasi moved to the area when he was four years old. The community has always felt like home to him. "Growing up there was very special for me for a lot of different reasons," said Kwasi, touching on various inspiring landmarks and places to play ball, as well as the general warmth of the community. He remembers attending Gosford Public School, then later having to attend a school outside the area because he was placed in a gifted program. As a result, he sometimes felt it would be difficult to fit in, but the community had his back. "Even when there were times I felt like an outsider, the community was never shy to show me love and I always treasured that, especially on the basketball court," he said. 
His basketball prowess led Kwasi to a varsity scholarship at McMaster University, but it wasn't without hard work. "Growing up, when I first started trying to get into basketball, I would come to Driftwood Community Centre to hoop and I also spent a lot of time biking to York University, spending hours-on-end on that court by myself trying to get better," Kwasi said. 
The self-discipline and determination not only led to academic success, but increased his confidence to believe in himself and help others. 
This path wasn't without its challenges. "As a kid, trying to use basketball to create a better life for myself, if I had a great game I'd feel everything is perfect, but when I had a bad game, I wouldn't feel so great," he said. This got worse during his varsity years, when after a bad game he sometimes wouldn't eat properly and had trouble getting out of bed. "I eventually realized it was unhealthy to connect who I am as a player to who I am as a person, and that's when I started accessing resources like therapy, which helped me separate the two," Kwasi continued. "This helped me on and off the court, and I've taken it to different areas of my life."
This revelation led Kwasi to found the Reach Series, a platform for holistic wellness and personal development. The platform shares insights from real-life experiences, research, and formal education to uplift and empower people through workshops, panels, and personal development events. "I made a promise to myself that I wanted to use my experiences to help other people with whatever darkness they may be going through," he said. "Through this platform, I've been able to show people that they're not alone in many different ways."
 
Kwasi currently works for the Ontario Ministry of Municipal Affairs and Housing but he will always lend a helping hand to the community that helped him get to this point. "Jane and Finch has been a great foundational component in my life," he said. "The people I've been around, the landmarks and the lessons I've learned in being here have all prepared me for the man that I will continue to become." 
For more information on The Reach Series, you can visit thereachseries.com or email thereachseries@gmail.com.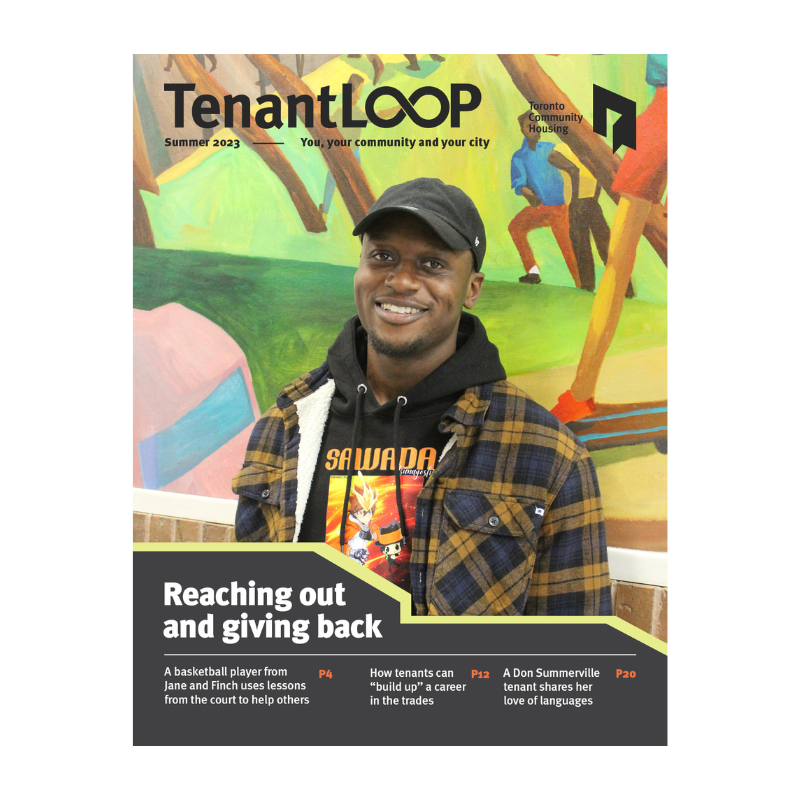 Read this story in the summer edition of Tenant LOOP!
Tenant LOOP is our tenant-focused community magazine
Explore our print edition