Building Up a Future in the Trades
Building Up offers construction training and employment opportunities to TCHC tenants.
During our visit to the Building Up Training Centre in May, it happened to be "demolition day". As we arrived at the Etobicoke building, there were walls being taken down, noisy drilling and plenty of commotion. Inside Building Up trainees were busy dismantling and prying off drywall panels that they had installed just a few weeks prior – the last thing they had to do before graduating. It was a unique experience, one that gave us insight into those preparing to embark on a new and exciting career path in the trades.
Building Up is a non-profit social enterprise that trains and employs individuals who face a variety of barriers to employment and sets them up for long-term career success in the construction industry. They give housing providers like Toronto Community Housing an opportunity to connect work that needs to get done in their buildings with the people in their buildings that need the work. Building Up has been partners with Toronto Community Housing since 2016. Last year, 38 TCHC tenants graduated from the Building Up program. 13 finished the year working on construction sites and 21 entered apprenticeship programs and full-time career placements in the trades such as electrical work and general carpentry. Graduates have also gone on to become private contractor hires, returned to school, or they have joined Building Up to help others. 
Building Up combines classroom knowledge and practical skills with real life working experiences. Over the course of 16 weeks, program participants are provided with hard and soft skills to build a career in the construction industry, taking classes in mathematics, health and safety, and job training. The last 8 weeks is where participants put their newly acquired skills to the test, working on active construction sites around the city. Every participant is paid for their time. "When you're in the program, you're an employee. Your life doesn't have to stop, and it's a sustainable way to build your future," said Marc Soberano, Executive Director of Building Up.  
For more information on applying to the Building Up program, visit the Building Up website or email Melisa Savone, Building Up's Outreach and Marketing Manager, at melisa.savone@buildingup.ca.
Ken Mao: My journey to becoming a tradesperson
A 15-year resident of Alexandra Park, Ken Mao is a graduate of the Building Up program. After graduating from Toronto Metropolitan University, Ken had a hard time finding a job during the pandemic.
Ken applied to Building Up without any prior experience in the trades industry. Fortunately, with the help of mentors and through their in-class and on-site training, Ken was able to quickly learn some basic skills. "I didn't know how to use hand tools, so Building Up has really helped me learn how to use one so I don't feel embarrassed when someone asks me to do something on the job site," stated Ken. "It was such a good learning experience for me, to get a foundation of basic skills you'll need for any kind of trade you'd like to do."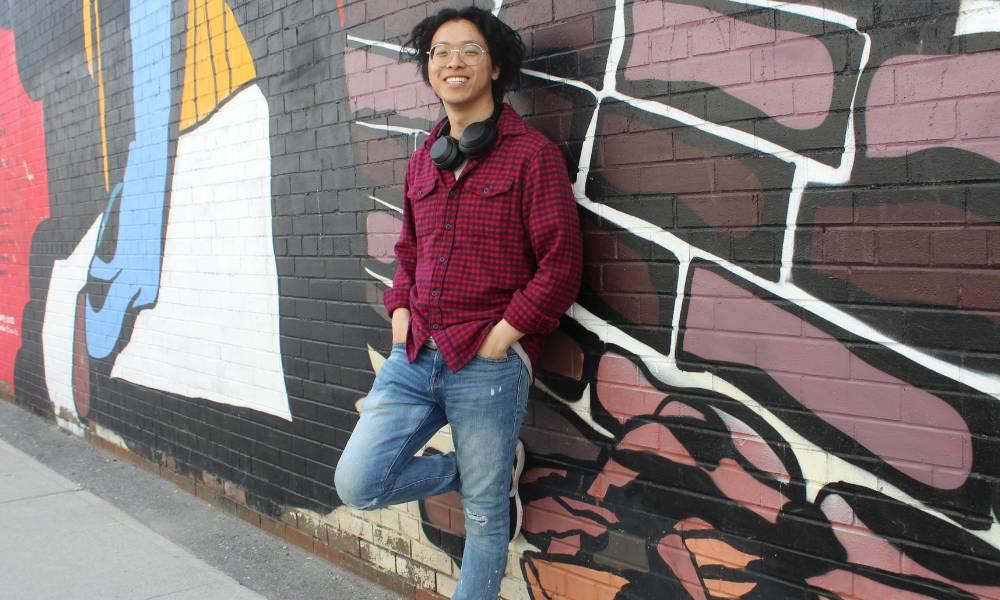 Ken explained that Building Up was more than just a construction trades training program. "Building Up has provided a lot of support for us. We have mental health support, career support, and ultimately they've been teaching us skills like punctuality, communication, mathematics, basic use of hand tools, and the use of construction materials for green buildings."
Building Up's continued support has enabled Ken to successfully seek further opportunities in construction and trades, including assisting him with figuring out next steps and his job search. Since he graduated, Ken was able to enroll in a pre-apprenticeship program with The International Brotherhood of Electrical Workers (IBEW), an electrical union. "Building Up helped me get to this point, which was such a rare opportunity and I'm so grateful that they were able to get me in," said Ken.
In the future, Ken would like to get his electrician's license and become a master electrician, with the hopes of eventually opening his own business. "There are so many things to learn in the field. You can never learn everything, and I love that."
Emmanuel Frimpong: Discovering a career in the trades
Emmanuel Frimpong has lived in the Ardwick community for 27 years and is currently a Ph.D. candidate in the Graduate Department of Political Science at York University, specializing in Canadian and Black politics. 
Emmanuel's original intention was to attend law school. However, after completing his postgraduate degree, he decided to take a break. He worked on a variety of jobs, including as a Program Coordinator with YouthWorx, a TCHC summer program. "I loved the mentoring aspect of the job so much that it caused me to reflect upon whether or not law school was really for me. I realized that I only wanted to be a lawyer because that's what I had been conditioned to believe was one of a few pathways to sure success. I started thinking about other career paths," said Emmanuel.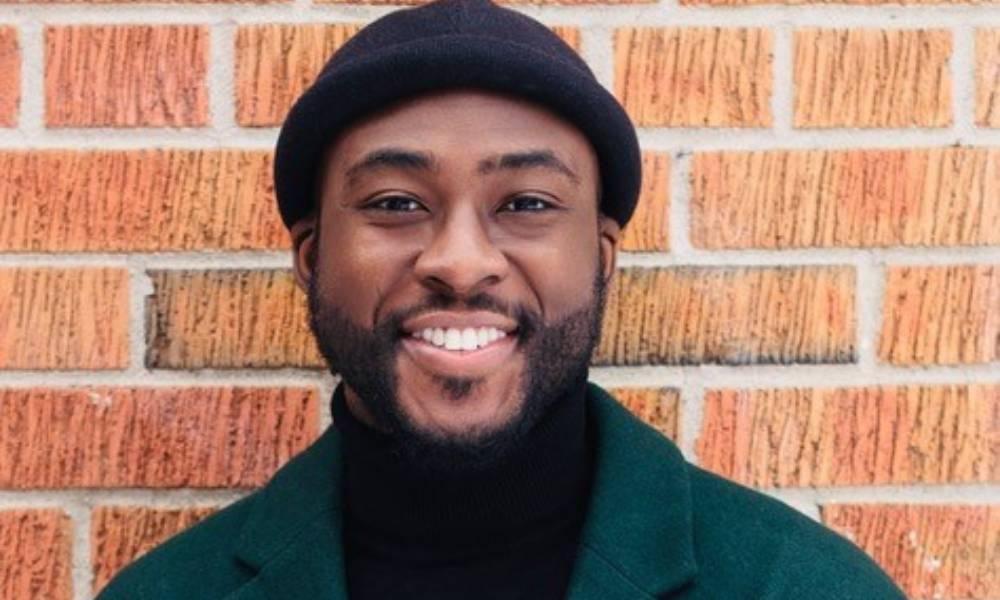 After attending a job fair for TCHC youth, Emmanuel learned about Building Up's apprenticeship program. Building Up provided him with an introduction to the trades as well as hard and soft skills, providing personalized coaching and mentorship, and on-the-job training. "At the Building Up Training Centre, I (re)learned fundamental math skills. This helped me immensely on the work sites while I was building structures like forms and frames. Building Up allowed me to explore different kinds of trades work and helped me to narrow my focus on carpentry," explained Emmanuel.
Emmanuel encourages those interested in the trades to learn more about Building Up and to apply. "Industry demand and work in the trades is expected to grow exponentially over the next few decades, so for anyone on the fence or unsure about whether or not the trades might be for them, I say go for it. If it works out, great, if not, you have a better sense of what you'd like to do with your life in terms of your career."