Alexandra Park celebrates new basketball court
The revamped court was made possible thanks to generous donations from community partners.
Toronto Community Housing Corporation (TCHC)'s Alexandra Park community celebrated the opening of a revamped basketball court on Tuesday, September 19, courtesy of several partners, including revitalization developer Tridel, the John Tavares Foundation and Pascal Siakam's The PS43 Foundation. The event also featured assistance from the Alexandra Park Community Centre and Their Opportunity, an organization dedicated to educating and supporting children through sport.  
Toronto Maple Leaf's captain John Tavares and Toronto Raptor's captain Pascal Siakam were on hand to dedicate the new court and have some fun with children and youth from the community who regularly use the court.  
Christian Kabongo is an Alexandra Park resident. He has an impressive background in basketball and regularly uses the court to teach Alexandra Park youth the skills and drills needed for basketball. "I grew up here and I've spent a lot of time on this court over the years," said Kabongo. "I did a lot of dreaming on this court, and I know my 12-year-old son and his friends have the same dreams I had." 
Kabongo said he plays the role of father and big brother to many of the youth who use the court. "I don't mind stepping in to help these kids whenever and however I can."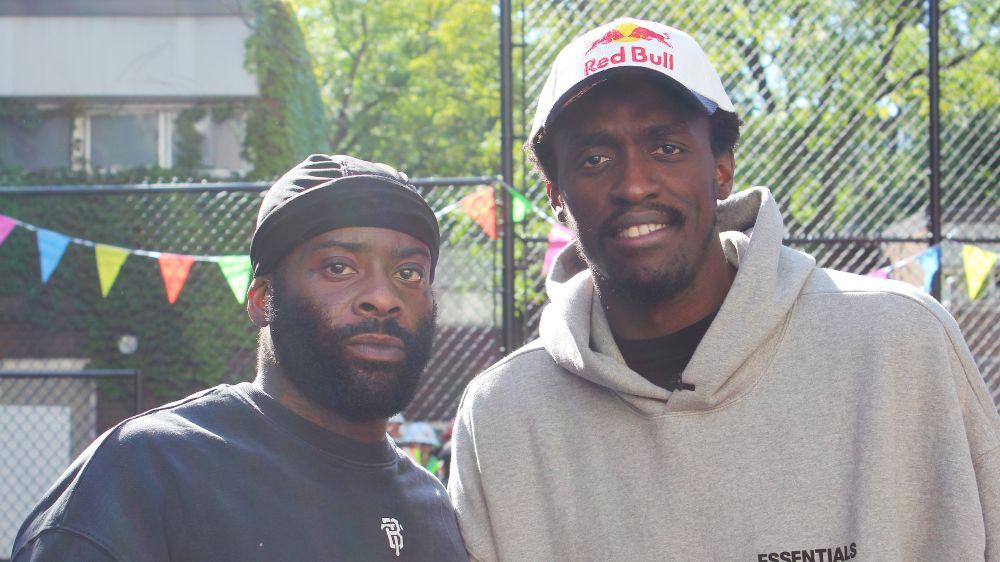 Kabongo also noted that youth previously played on the smaller courts. Since the renovation, however, kids are playing in the big court all the time.  
"The new court has been getting a lot of attention," Kabongo said. "Kids are taking basketball more seriously now. They are more motivated to dream big – like dreaming about playing in the NBA! And, having someone like Pascal Siakam on their court is exciting for them and for their future dreams."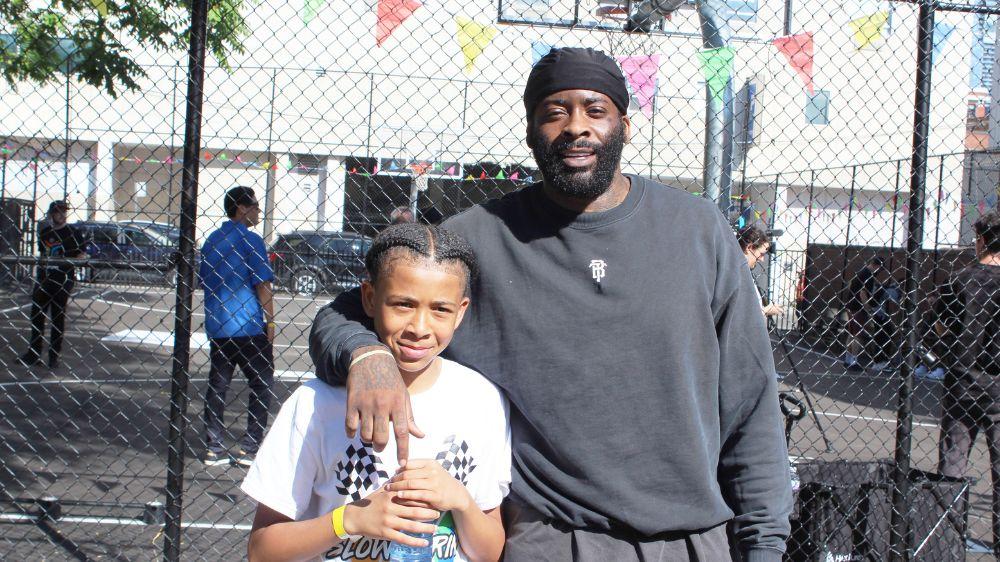 Tom Hunter, Interim President and CEO for TCHC, agrees: "This is more than just a basketball court for our tenants," said Hunter. "It's a place to gather and have fun. It's a spot where I know many children and youth will dream about their future."  
Hunter also shared that TCHC is focused on building quality homes for tenants and creating vibrant neighbourhoods where families are proud to live, work and play.  
"We certainly see that happening here today," Hunter said. 
Alexandra Park is a vibrant 18-acre neighbourhood in downtown Toronto. Home to Atkinson Housing Co-operative, Toronto Seniors Housing and TCHC residents, the community is currently undergoing a major revitalization.  
TCHC's revitalization of the community includes: full-scale replacement of 410 existing rent-geared-to-income (RGI) units, the addition of more than 1,000 market units, a new community centre – four times the size of the existing one, new courts and a public park, community and retail space as well as pedestrian-friendly access. To learn more about this work, visit the Alexandra Park microsite.
Check out these photo highlights from the event