A renewed sense of community as Leslie Nymark completes its revitalization
Tenants celebrate the completion of the revitalization project at Leslie Nymark with development partner Tridel.
The Leslie Nymark community has undergone a dramatic transformation, but the roots of this community have never changed. Fully revitalized with the help of developer partner, Tridel, all 121 units were replaced and they even added 499 market condominiums.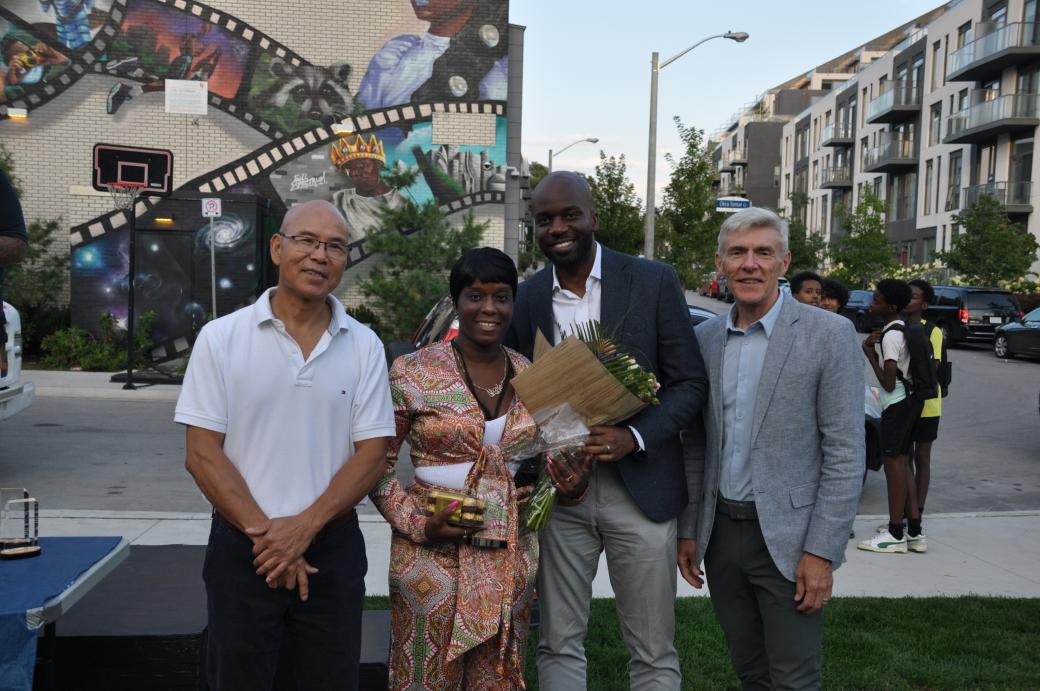 During revitalization, Leslie Nymark tenants were relocated across Toronto Community Housing's (TCHC) portfolio. Yet, in many ways, they were never apart.
"What makes this community unique is the sense of family," said tenant representative Nicole Marcano. "We all look out for each other and always have. During construction, I was relocated to Chester Le. I was away from Leslie Nymark, but as a community, we all kept in touch."
Marcano is a community animator and tenant representative. She's also an entrepreneur and excellent chef, who often provides food for community events. On top of that, she's a Leslie Nymark revitalization scholarship recipient who plans on continuing her education in social work to help others.
"I just want to give back to the community and help people who need it," said Marcano.
Keir Gibson, Supervisor, Revitalization and Renewal Communities for Leslie Nymark, echoed Marcano's thoughts: "Without a doubt, this community is tight-knit with deep roots."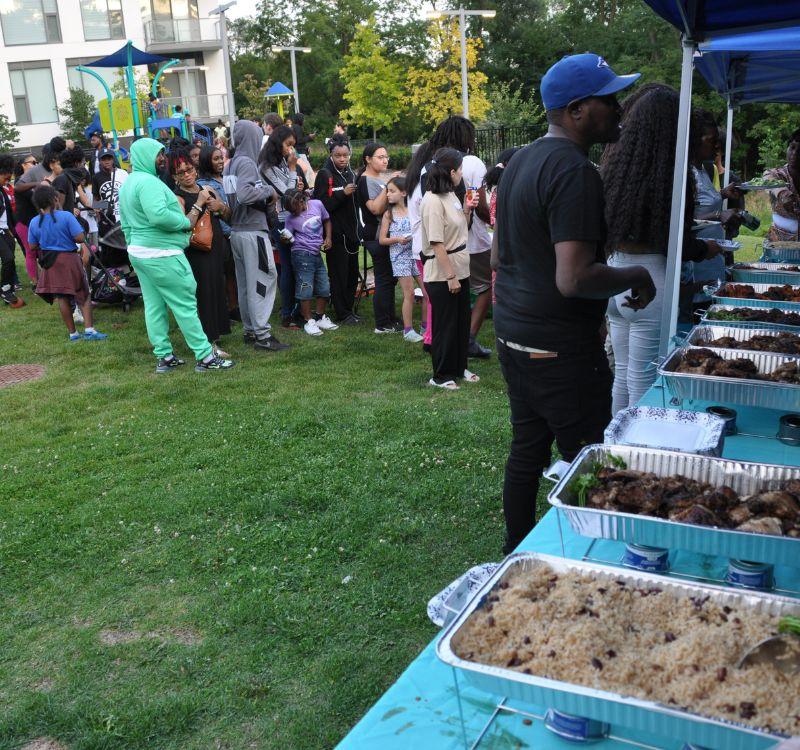 Gibson and his team organized Leslie Nymark's revitalization completion celebration on August 29. The event included food prepared by Marcano, a DJ pumping out the tunes, back-to-school backpacks for children and youth courtesy of Tridel, an ice cream truck, five scholarship recipients and a commemorative tree planting.
"We selected a red oak to mark this occasion," said Gibson. "Red oak symbolizes this community because oaks are known to be mighty, with deep roots. Red oaks keep their leaves year-round because they're so resilient. These are attributes that this community has in spades. It just made sense to celebrate the community's revitalization with this tree."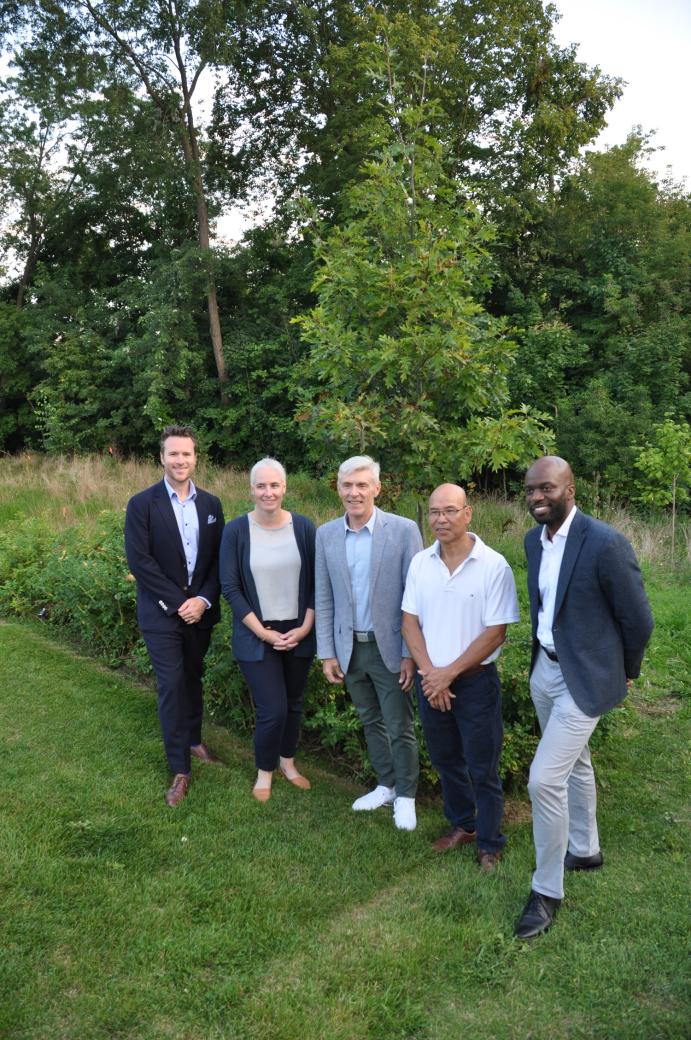 Leslie Nymark is located in the north-central part of Toronto. Revitalization planning started in 2010, with demolition in 2017.
During the revitalization, Tridel contributed $100,000 for TCHC tenant scholarships. Tridel also offered full-time work for 14 tenants, as well as job shadowing and training for 21 tenants.