Meet Quincy Okafor
Community builder for mental health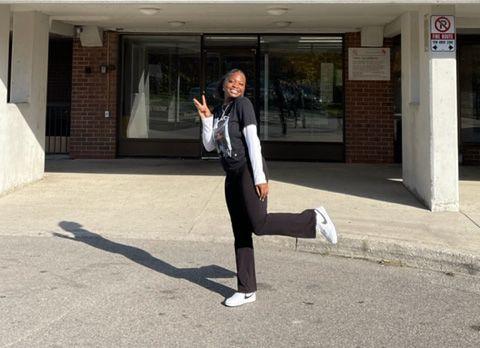 "Quincy" Chiamaka Okafor has lived in the Emery Village community for about seven years. She was raised by her single mother after moving to Canada from Nigeria when Quincy was just two.
Growing up, it was financially hard for Quincy and her mother. So when she received the Ted Rogers Scholarship in early 2022, it was life-changing. "When [they] said I won the scholarship, I was speechless, as many people might be," Quincy said. "I ran over to my mom, told her and she was more excited than I was!"
When she was in high school, Quincy was involved in Student Council where she was the equity and sports representative. She was also quite involved with her church and community outreach programs, and she was a Black History Month committee member, where she designed t-shirts to sell at her school, church and in her community. Her designs helped raise awareness for Black history and have also helped Quincy pay for school.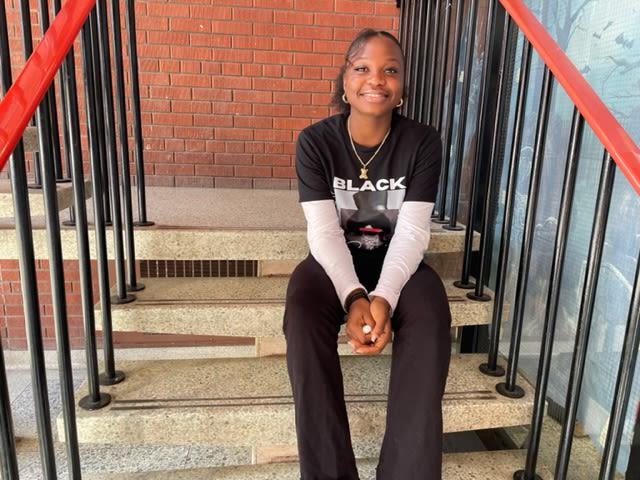 Quincy attends York University, where she is enrolled in a Bachelor of Science (BSc) Psychology program. Her goal is to attend medical school for psychiatry one day. "A scholarship could be the difference between people going to their dream school and another school," she says. "Generally, scholarships give people opportunities."
Opportunities are also what Quincy is looking to create. She knows that there aren't a lot of Black people in the mental health field, especially psychology. Even fewer of them are women. It is Quincy's goal to become a strong voice in that space. "Having representation allows Black people to feel more comfortable and feel like the person that they're speaking to knows their situation and understands how they feel, which makes them more comfortable in their situation," Quincy said.
Quincy would like TCHC to support the mental health of Black tenants by continuing to provide access to scholarships and leadership and mentorship programs. She'd also like to see more programming to help develop skills in youth and those entering the workforce.
"Acquiring knowledge is like a very important skill, especially for a woman of colour such as myself," she said. "I think it sets me apart from other people."