Breaking down educational barriers one backpack at a time
Children and families from Gordonridge Place lined up to receive a free backpack stuffed with school supplies.
It's cloudy, hot and humid on this particular Friday afternoon at 20 Gordonridge Place, but the energy is palpable. Large tents are set up with food stations along with arts and crafts. A DJ blasts soca music. Most noticeable, however, are the excited groups of Toronto Community Housing (TCHC) children and families lined up to receive a free backpack stuffed with school supplies.
Back-to-school giveaways events like this one happen every year across many TCHC communities. The end of summer can often be a stressful time for families, especially those on fixed incomes who may have a difficult time buying pencils, erasers, crayons, rulers, notebooks and all the other supplies that children need for school. It's why the distribution of backpacks makes all the difference for many TCHC tenants.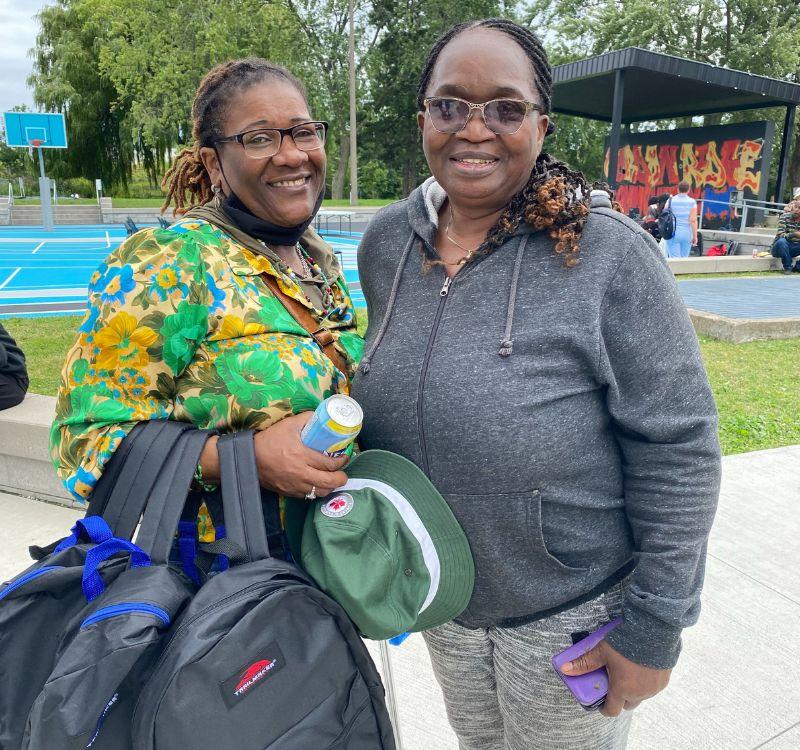 "Everything is expensive, and everything is going up with inflation, so this helps," said Crystal Lizotte, a tenant and parent.
"When you go out to buy backpacks, it's not cheap," added fellow parent, Charmaine Charles. "It's very expensive. These giveaways help a lot of families."
The Gordonridge Community is just one of more than a dozen communities in the East Region that will benefit from school supply giveaways. Thanks to a partnership with Meridian Credit Union, TCHC will distribute approximately 1,100 backpacks and tens of thousands of dollars' worth of school supplies in the region this fall.
"May God bless you guys that come into our community with these backpacks for the children," said tenant Curdella Morgan. "You may not know it but it's a blessing to parents."  
TCHC students are some of the brightest and most hardworking in the city and the free school supplies break down financial barriers to education. Over the years, TCHC giveaways have reached thousands of families, allowing children and youth to achieve their educational and career goals.
Sometimes, the giveaways go beyond free stuff. They provide a sense of community and possibility. That was the case for one TCHC family from the West Region's Falstaff Community who had the unique chance to meet with Toronto Maple Leafs Captain John Tavares while collecting their backpacks.
As part of a new partnership with the John Tavares Foundation, the Falstaff family had a private meet-and-greet with the hockey star at the Ford Performance Centre – the Leafs' practice facility. The Falstaff family posed for photos with Tavares' family, proudly showing off their new backpacks.
They are not the only ones benefiting from this new partnership.
Thanks to the generosity of the John Tavares Foundation, more than 1,300 backpacks will be distributed across 20 West Region communities, helping approximately one in five children living in the region.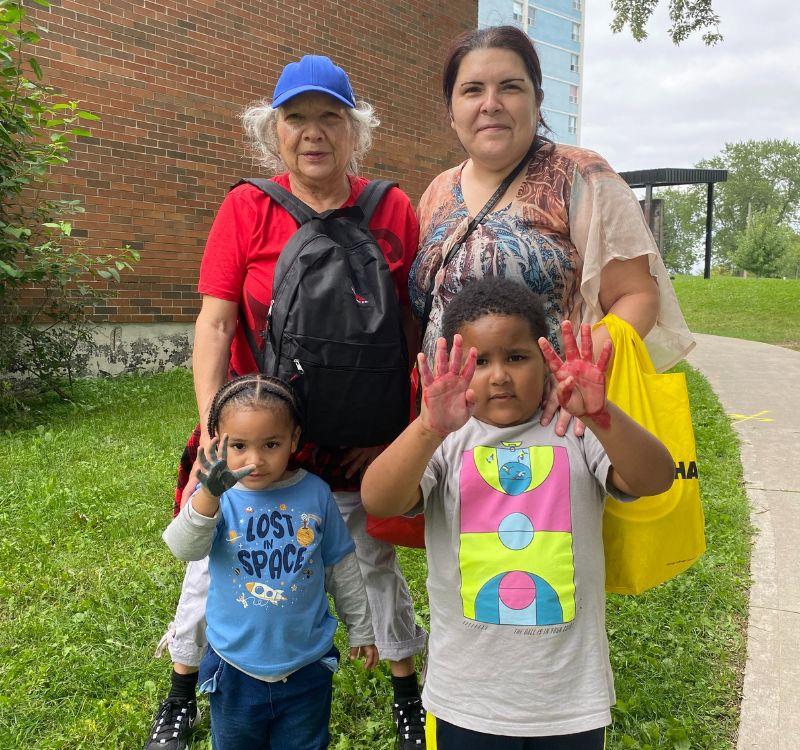 Backpack giveaway events help expose TCHC children and youth to new experiences, create fun memories and build friendships that can inspire curiosity about what's possible. As a result, TCHC will continue to seek and build partnerships, growing these opportunities for even more families in the future.
Georgina Baker, another tenant and grandparent at Gordonridge, said it best: "We just love it! It's exciting, we're very appreciative and it brings people together, too!"